Wild Pansy Press Project Space
Sun&Shadow
Ignacio Acosta in collaboration with Luna Montenegro & Adrian Fisher

Opening: Friday 6th March, 3-5pm
Performance at The Tetley as part of the opening events for PAGES, 6.30-6.45pm
Exhibition runs until Friday 10th April 2015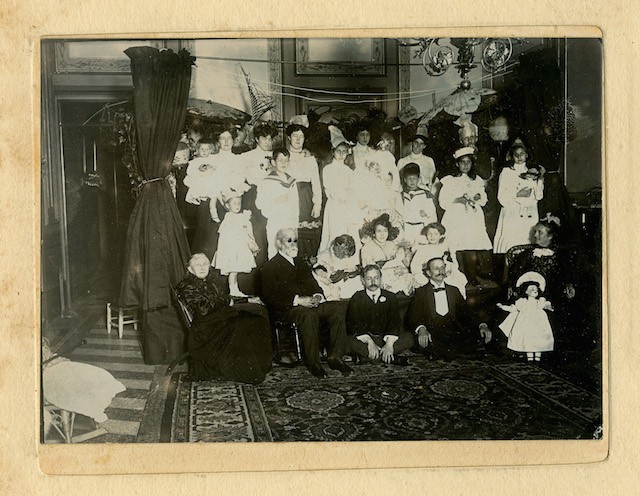 The exhibition proposes an audio-visual installation as a fictional encounter with the artist Álvaro Guevara (1894-1951). Reflecting on notions of migration, memory and time, the exhibition invites the viewer to examine the artist through a collection of his personal photographs and some of his writings.
The photographic album titled Sun&Shadow, depicts the artist's family life in Valparaíso, Harrogate and around Europe between 1900 and 1915.
One of his texts The Intuitive Dictionary (1951) has been used as a score ?to create a publication and sound work especially for this exhibition.
Slide projection by Ignacio Acosta
Sound installation by Luna Montenegro & Adrian Fisher
Cabinet with archival material of Álvaro Guevara
Álvaro Guevara was a Chilean-born, painter, poet, playboy and boxer who studied at the Slade School of Fine Art and was associated with the Bloomsbury set. Most of his painted work was exhibited with some acclaim in the Twenties and Thirties was destroyed in the bombing of London during World War II. Some of his surviving paintings are held in the collection of the Tate Britain Museum.
Dictionnaire Intuitif was written in French by Guevara in 1951 Aix-En-Provence, France and published in 1954 by his wife Meraud Guinness. The Chilean Poet Pablo Neruda intended to translate the text into Spanish but died before he was able to realise the work.
Intuitive Projects is a visual arts platform directed by artist Ignacio Acosta, who is the great grand nephew of Álvaro Guevara, devoted to commission contemporary artists and curators to respond to the work of Guevara.