Wild Pansy Press Project Space
The Other Side of Two.
a new work by Sophie Loss

Preview: Wednesday 19th November, 6-8pm
Exhibition runs until Friday 9th January 2015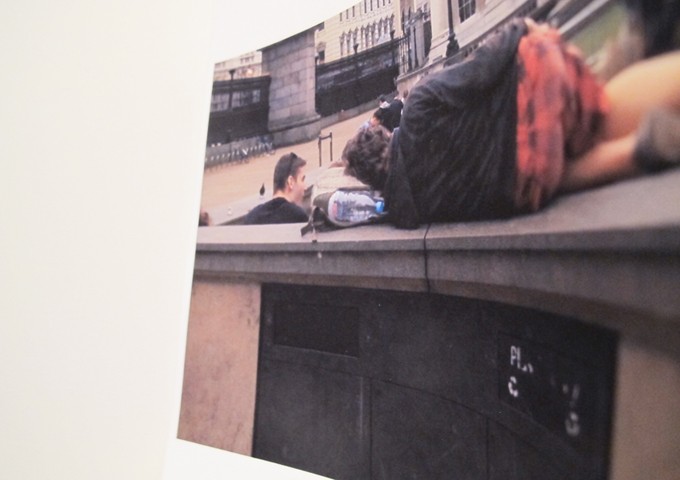 An installation in three distinct yet interrelated parts, respectively in the form of photograph, words and sound. Each of these works comprises of two sides - recto verso/verso recto, and invites a repositioning by the viewer.
The image is synchronic, a single moment in two photographs, which require walking around to be assimilated - one, then the other, independently. Disconcertingly disparate scenes are visible on each side of the fulcrum of the sleeping figure.
A line of writing printed on both sides of a hand-held card. To be read this is necessarily turned over by reader, turned again and again for the text is unresolved, never reaching narrative conclusion.
A single sound in the room, however consisting of two distinct tracks, only one can be registered at the time - one then/or the other.
Sophie Loss' work reflects her interest and excitement in 'what if' situations, occurrences in which one thing meets another, a superimposition that may lead to incongruity.